Regular price
Sale price
34,90 €
Unit price
69,80 €
per
l
Sale
Sold out
Entdecke die wahre Kraft der Pflege mit unserem Shea Lotion. Erlebe intensive Feuchtigkeitspflege mit dem Duft von belebenden Zitrusfrüchten. Der Duft Eternal verleiht dir die ruhige Zuversicht, den Tag mit Leichtigkeit zu meistern. Genieße den natürlichen Luxus von Kaeme und überzeuge dich selbst von unserer einzigartigen Qualität. Gönn dir das Beste für deine Haut und spüre, wie es deine Sinne verzaubert.
Inhaltsstoffe:
Unser Shea-Soufflé enthält nur hochwertige natürliche Zutaten wie
Butyrospermum Parkii (Sheabutter)
Cocos Nucifera (Kokosnussöl)
Parfüm (Ätherische Öle)

Es ist frei von Zusatzstoffen und Farbstoffen. Bei uns kannst du sicher sein, dass du deinem Körper und deiner Haut nur das Beste gönnst.
Unsere Produkte werden nicht an Tieren getestet.
Anwendung:
Unsere Shea Lotion eignet sich ideal für die Anwendung auf deinem Körper und Gesicht. Gib deiner Haut eine intensiv pflegende Feuchtigkeit, indem du die Lotion großzügig nach der Reinigung aufträgst. Es schützt effektiv vor Trockenheit und sorgt für ein erfrischendes Hautgefühl.
Hinweis:
Die KAEME Shea Lotion wird in kleinen Mengen und unter strengen hygienischen Bedingungen handgefertigt, um die herausragende Qualität sicherzustellen. Daher kann die Farbe und Konsistenz leicht variieren, was jedoch keinerlei Einfluss auf die einzigartigen Pflegeeigenschaften hat.
shares
View full details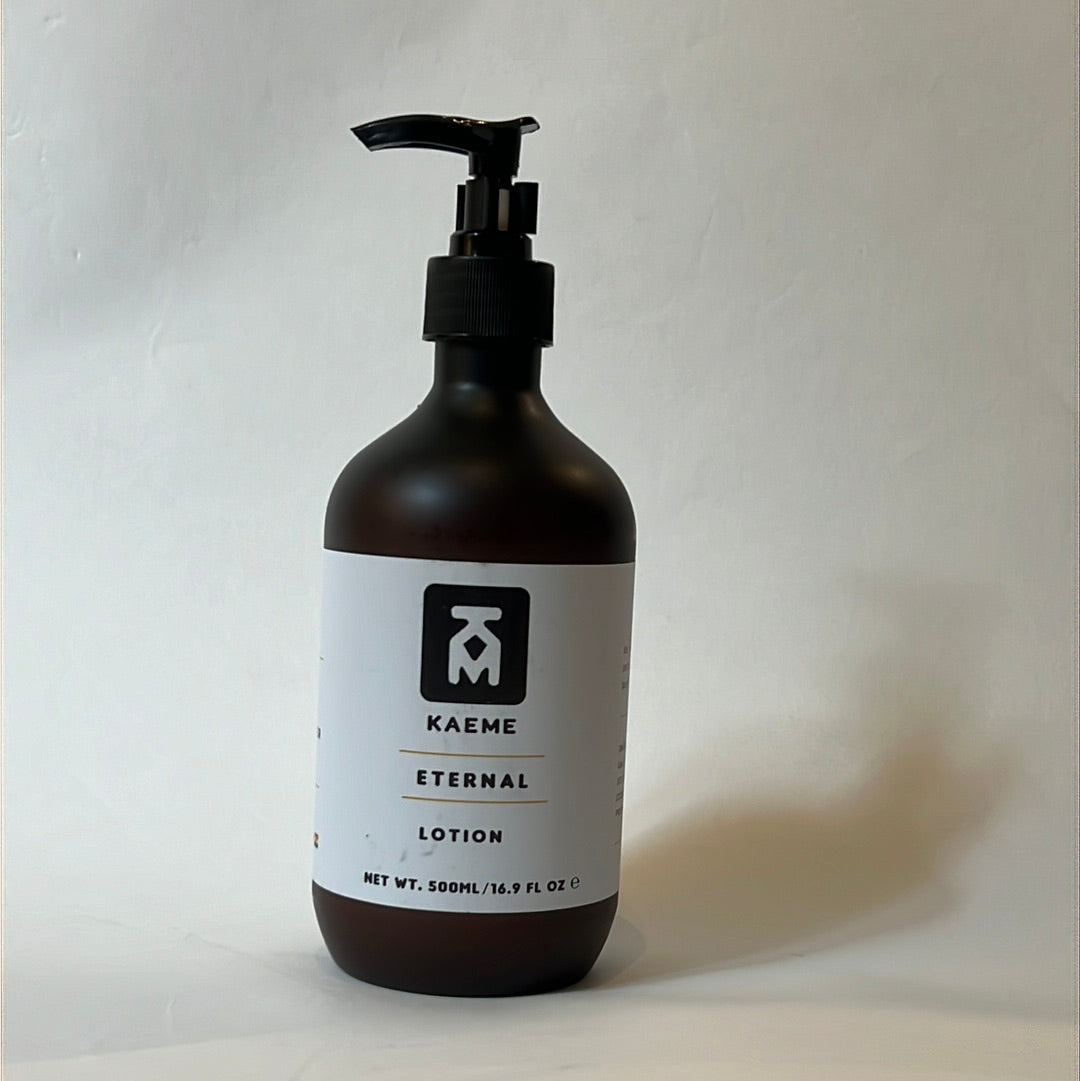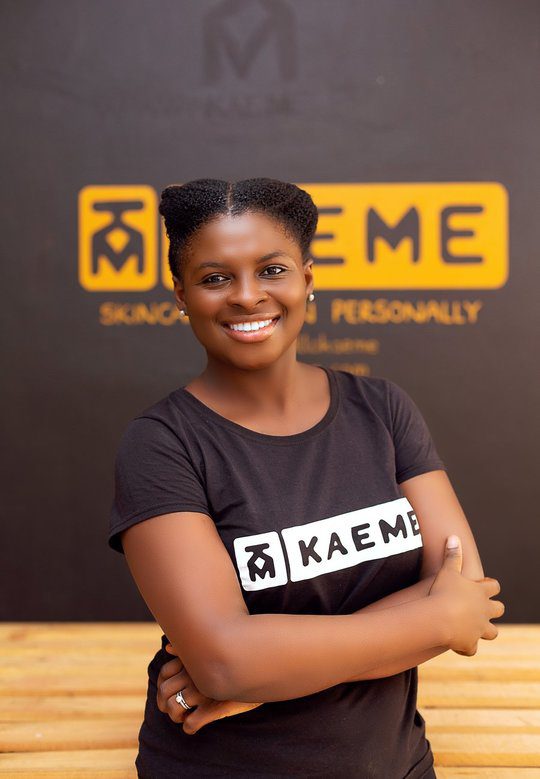 ABOUT KAEME
Shea butter and black soap are the stars at Kaeme. In its soaps, creams and lotions, the cosmetics brand from Ghana reinterprets what women in West Africa have always used to care for their skin and hair.
Freda Obeng-Ampofo , founder and – as she calls herself "head mixer" – from Kaeme tells how she came up with the idea for Kaeme, why women are better entrepreneurs and where Kaeme products will soon be on the shelves.
Learn more