Regular price
Sale price
29,90 €
Unit price
per
Sale
Sold out
As impressive as nightfall in the town of Elmina on Ghana's central coast, this rich blend of peach and grapefruit is sure to leave a lasting impression. soy wax candle
Fruity, sweet, refreshing with notes of peach and grapefruit.
KAEME soy wax candles are produced in such a way that they create unforgettable sensory experiences. Each candle pays homage to beloved Ghanaian scenes and moments. All KAEME soy wax candles are hand poured and made with cotton wicks.
Made in Ghana.
USE
Place the KAEME soy wax candle on a heat-resistant surface and light it with matches or a lighter to benefit from the wonderful scent of the candle. Allow the top layer to melt completely on the first light, until the wax is liquid around the rim as well. Candles should only be lit in well-ventilated areas and should not be left unattended. Candles should not burn for more than four hours at a time. Discontinue use when there is half an inch of wax left in the jar to avoid heat damage to surfaces.
Burns approximately 40 hours.
shares
View full details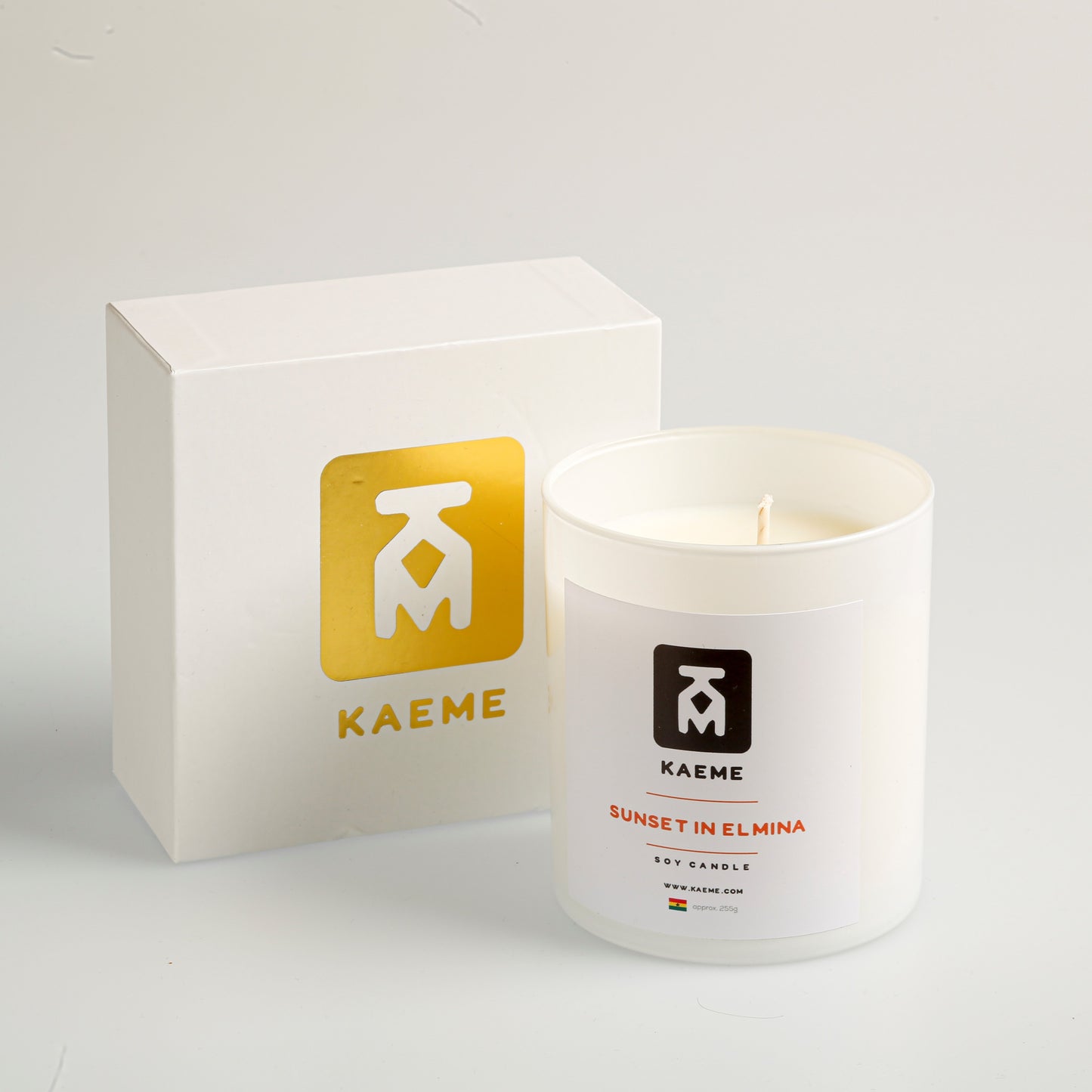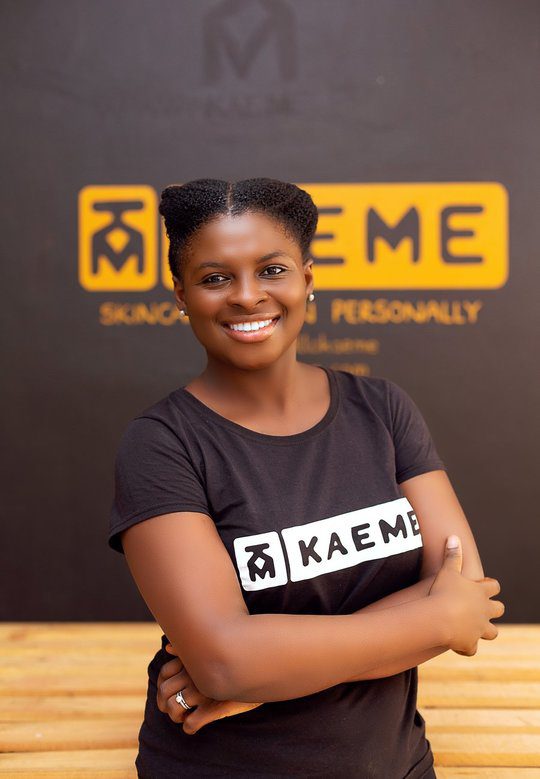 ABOUT KAEME
Shea butter and black soap are the stars at Kaeme. In its soaps, creams and lotions, the cosmetics brand from Ghana reinterprets what women in West Africa have always used to care for their skin and hair.
Freda Obeng-Ampofo , founder and – as she calls herself "head mixer" – from Kaeme tells how she came up with the idea for Kaeme, why women are better entrepreneurs and where Kaeme products will soon be on the shelves.
Learn more